Posted by Eilish & Fiona AKA 'The Fairy Godmothers' ? on 5th Oct 2023
Having 15 years of experience in selling Communion dresses we thought the time was right to put together a blog all about Communion. So we have put together a few questions that we get asked year on year and hopefully the answers will help guide you.
We look forward to welcoming you instore for an exciting and memorable experience choosing your very special dress.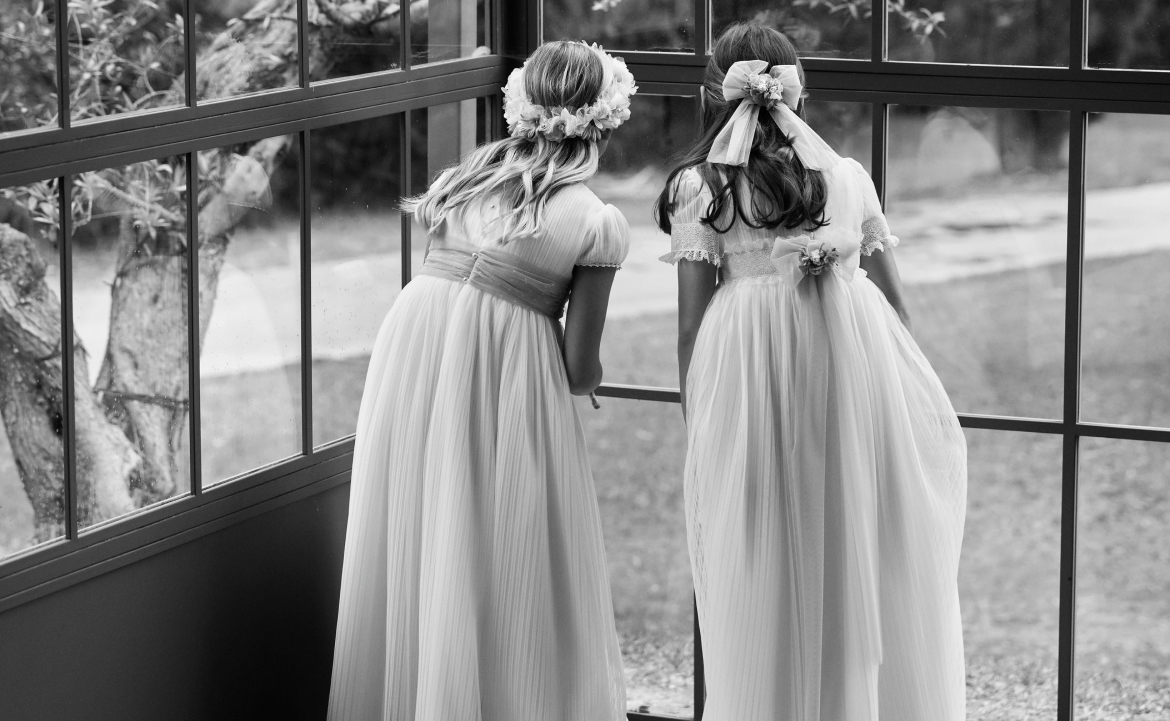 Q - When should I start looking for a Communion dress?
A- Our advice on when to begin shopping is when you are in a position and ready to buy.
We start taking appointments in October the year before the Communion date. We can accept orders from October to the end of January and from January we sell from stock/ off-the-peg as there is not enough time to order a new dress in.
If it's important to you to get the first pick of the dresses then you need to start early as we do have a one dress per school policy.
If you are concerned about how much your child could grow between order date and communion date then leaving shopping until December may be beneficial as it's closer to the wear date. However selecting a style early and leaving measurements to December is also an option. We ask for a 50% deposit to secure a dress for your School, this is non-refundable if you change your mind because we will have removed the dress from other children coming in from the same school.
Q - How long does a dress take to order in?
A - They can take up to 15 weeks depending on the Designer.
Q - If I buy a dress from you will it be sold to another child from the same school?
A - We have a one dress per School policy. If you purchase a dress from us we will not sell the same dress to another child in the same year, however as we have 'Signature Styles' that we buy every year (because they are fabulous) we cannot guarantee that a child from a previous year from your School will have bought the same dress and possibly their younger sibling/ friend of the family may wear the dress. We also have no control of someone purchasing the same style from another retailer.
Q - Are all your dresses white?
A - No, not all the dresses are white. We would say 90% of our Communion dresses are white but some of the Rosa Clara / Aire Barcelona dresses are available to order in their Natural / off-white / Ivory colours. A Lot of the Spanish dresses will also have colourful flowers attached, in pink / green/ blue colours.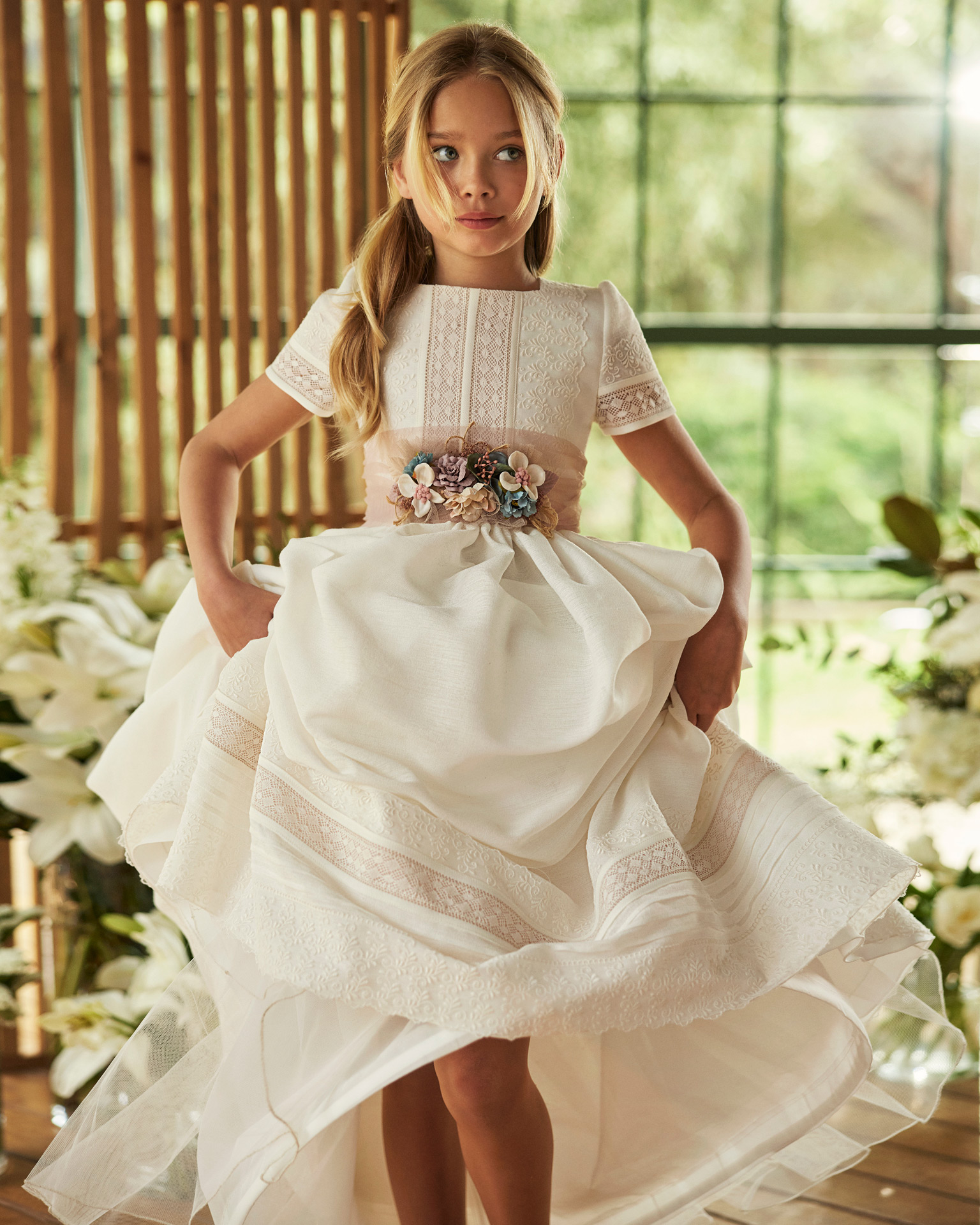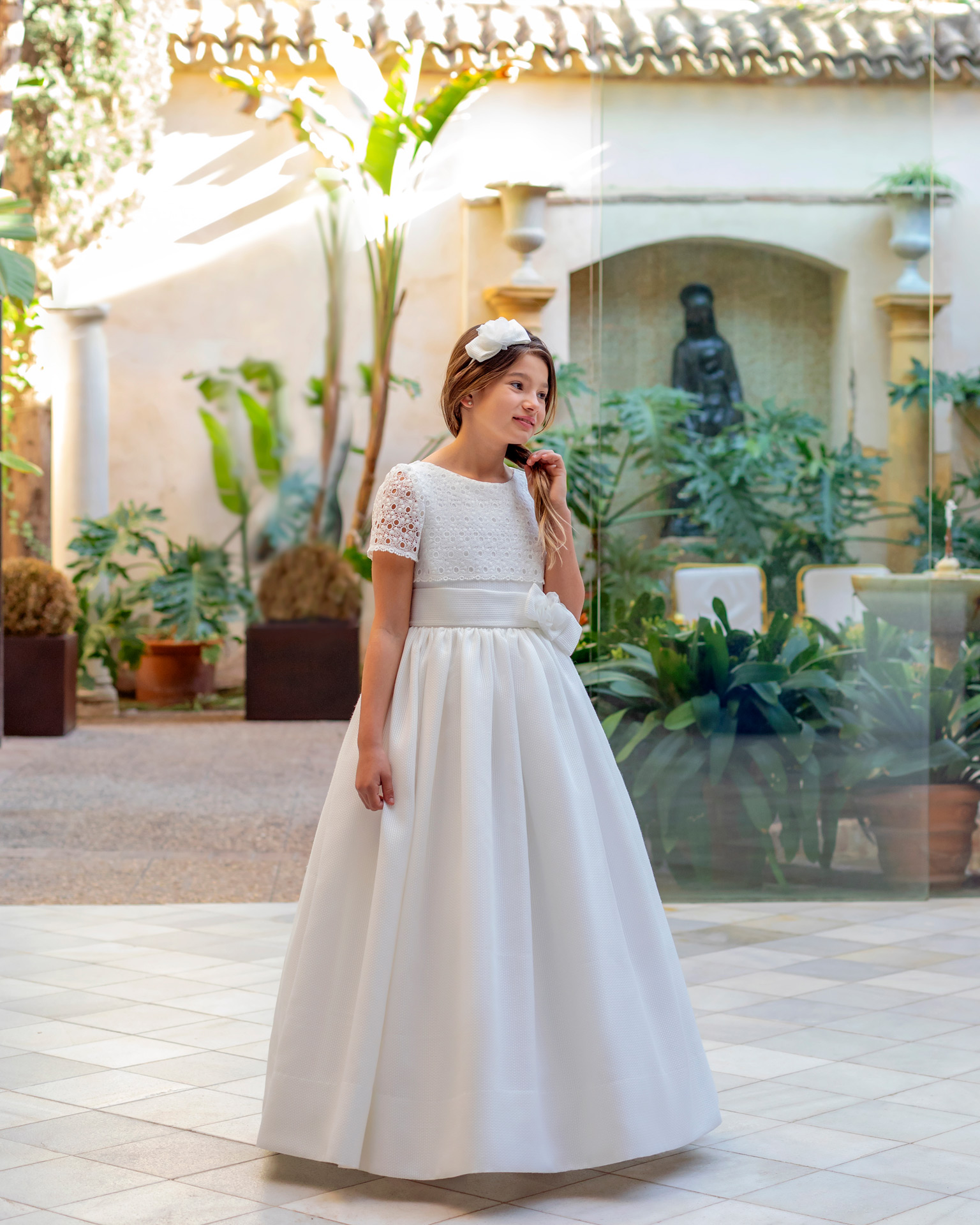 Q - Do you sell Shoes and Accessories?
A - Yes! We have a fantastic selection of Rainbow shoes that are super comfortable to wear. We also sell Communion veils, headpieces, gloves, umbrellas, socks and bags.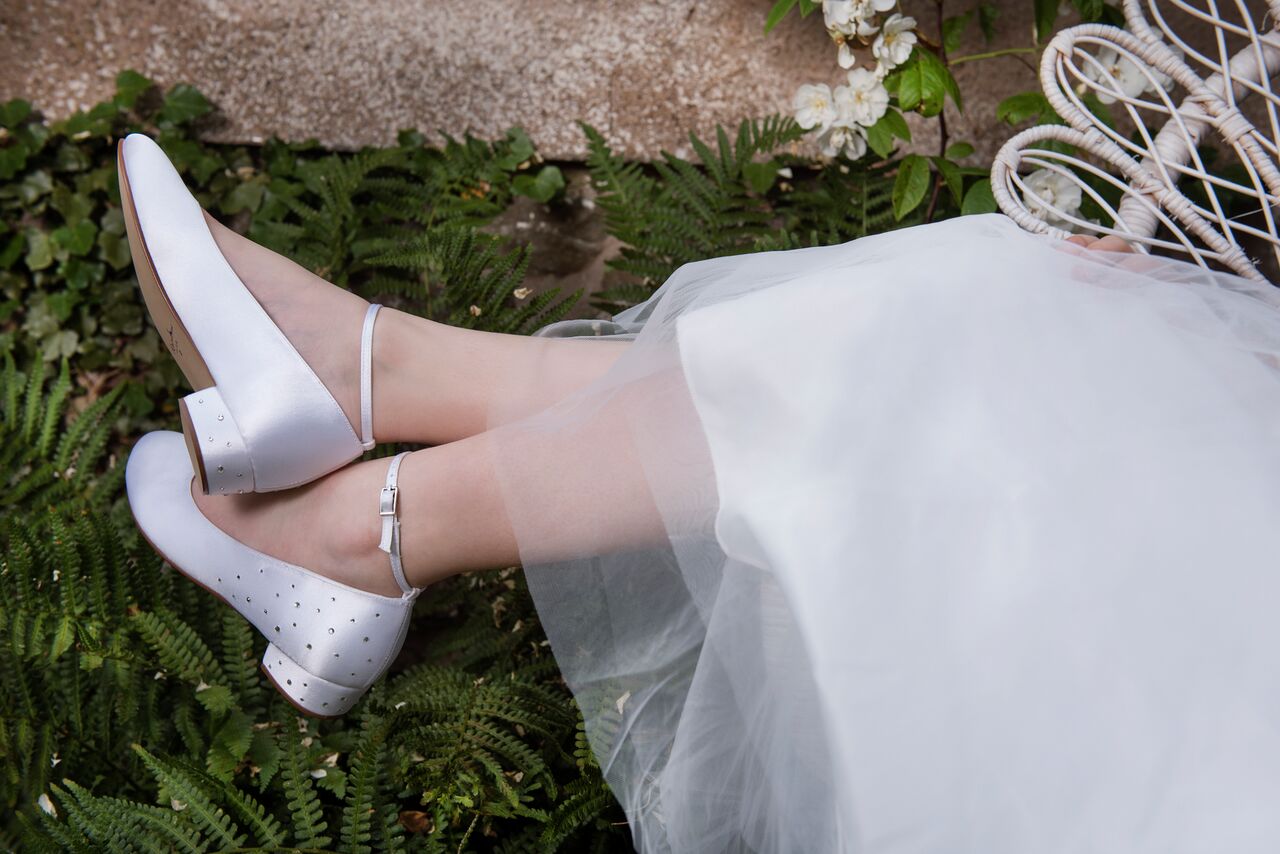 Q- How many people can I take to the appointment?
A- We recommend that you bring a maximum of two adults to accompany your child to the appointment. To keep the focus on the child we would advise where possible to not bring other siblings. This is only advice, you will know your child better than anyone, but from experience when the child has undivided attention it makes it so much more special and enjoyable.
Q - What price range are the dresses?
A - Our Rosa Clara and Aire Barcelona Communion dresses range in price from £360 - £590.
All other ranges that we stock start at £200 - £350.
We also have a full rail of discontinued Communion dresses that range in price from £50 - £200 that can be purchased off the rail.
Q- Why is there a charge this year for the appointment?
A- We took the decision this year to charge a £15 booking fee because of the high volume of last minute cancellations and no-shows for Communion appointments. Part of the appeal of booking a private one to one appointment in our shop is the use of the Communion suite exclusively for you and your child. As our appointment availability is limited, with Saturday appointments being highly in demand, unfortunately if we receive a last minute cancellation we don't have time to fill the slot. From a business perspective a no show or last minute cancellation actually costs us money.
The Appointment fee is fully redeemable against the purchase of a dress made on the day of the appointment. The fee is non-refundable/ transferable if we receive less than 48 hours notice to cancel/ rearrange an appointment.
****************************************************************************
If you would like to book a Communion appointment please complete the online booking form and we will do our very best to help you find the perfect dress for your special little lady!
For more Communion inspiration please follow us on Instagram @Communiondressesni