Posted by Eilish & Fiona AKA 'The Marie Me Matchmakers'! ❤️ on 23rd Dec 2022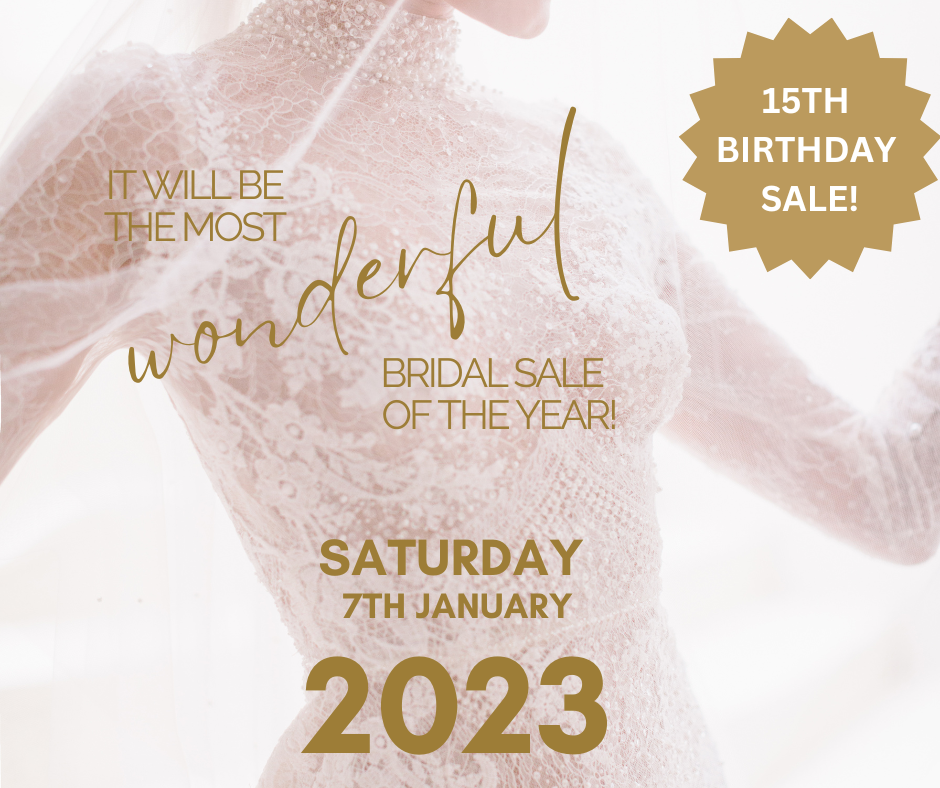 During the sale events we offer a large selection of Designer wedding dresses samples at discounted rates as we make room on the rails for the new collections.

The sample sales are the perfect opportunity to pick up an incredible quality, luxury designer gown at a bargain price! It is prime time to bag yourself a rare treasure, dresses that are that 'little bit different' or unique. Designers discontinue styles (sometimes after one season) to keep their stock current, so dresses may be added to the 'Sale Rail' after being tried on once or twice - they can be brand new dresses!
Sample sales can be very busy, full of excitement and fun, during our Sale Event we have two brides booked in for the same hour slot but you have access to your own changing room for the hour.
If you can answer 'Yes' to the following questions, then a sale event is for you!:

Are you ready to say 'Yes to the dress

' and take it home that day? Once a sample dress is sold its gone!
Can you see beyond missing beads, buttons and damages/soiled dresses to take advantage of the massive reduction in RRP? (Remember most dresses can be restored to their former glory with a little seamstress magic.)
Be prepared for the sale being busy and that there will be more than one bride in the room with you.
We only have one dress per style so do your homework and find out before the sale if our sample dress is in your size - Make sure you check our our website 'Sale Section' we post all the dresses that will be included in the sale with the RRP, the Sale Price, Colour and sample size.
Because sample sales tend to be busy we recommend that you don't take too many people with you, ideally one or two guests is perfect.
Most importantly you should have fun and enjoy the buzz of finding the dress of your dreams and delight that its just a bonus that you got it at at a reduced price!