Posted by Eilish & Fiona AKA 'The Marie Me Matchmakers'! ❤️ on 27th Sep 2023
Lucy in the sky- with her DIAMOND ring! Real Bride Alert- this one is an absolute GEM and a shining star!
It may be a windy Wednesday but we are about to blow your mind with these pics of this gorgeous wedding of newly-weds Mr & Mrs McFetridge. Married last month these two had a dream wedding with their reception at the Leighmohr hotel in Ballymena.
If you've been to Marie Me and sipped some of the #pinklemonade then you have this woman to thank. We have known Lucy for many years as she works in the Vintage Wine Merchants, conveniently located downstairs and keeps us stocked up on the good stuff to celebrate those 'Yes to the dress' moments!
She said 'YES' to her forever person Andi when he proposed on Christmas morning, 'YES' to her dream Stella York dress and bridesmaids and we are blown away with how gorgeous she looks on her wedding day. Surrounded by her four sisters as bridesmaids wearing Sorella Vita they make one of the most stunning bridal parties we've ever seen.
To read all about this country themed wedding, incorporating just some of Andi's hobbies (he's a busy boy!) which include boats, river fishing and race cars head over to the blog to read all about it.

How much did you LOVE your dress?
My dress was more than anything I could have imagined. Nothing close to what I thought I was going to get but turned out even better. The veil was out of this world. The detail on the dress and veil was simply beautiful. Was extremely comfortable to wear all day too!!
Fiona & Eilish...words can't describe how amazing they were, the kindness, support and guidance given was something I'll never forget and be forever grateful for. Not only me but my bridesmaids and mummy fell in love with them and the craic we had was mighty. Nothing was ever too much or difficult they really went above and beyond. I've known these girls for quite some time and of course when Andy proposed I knew they were going to be the perfect place for me to find my wedding dress. Thank you girls truly.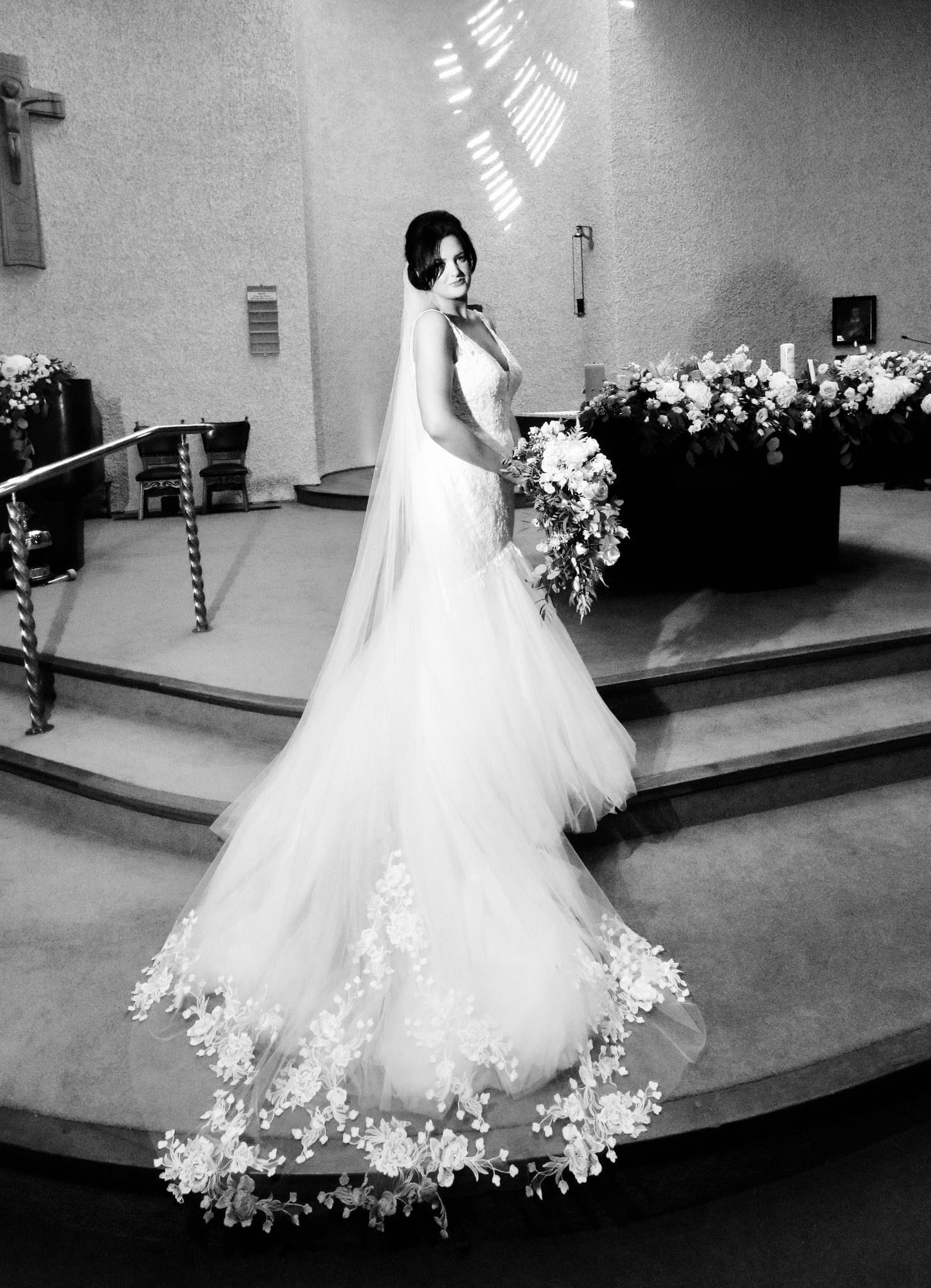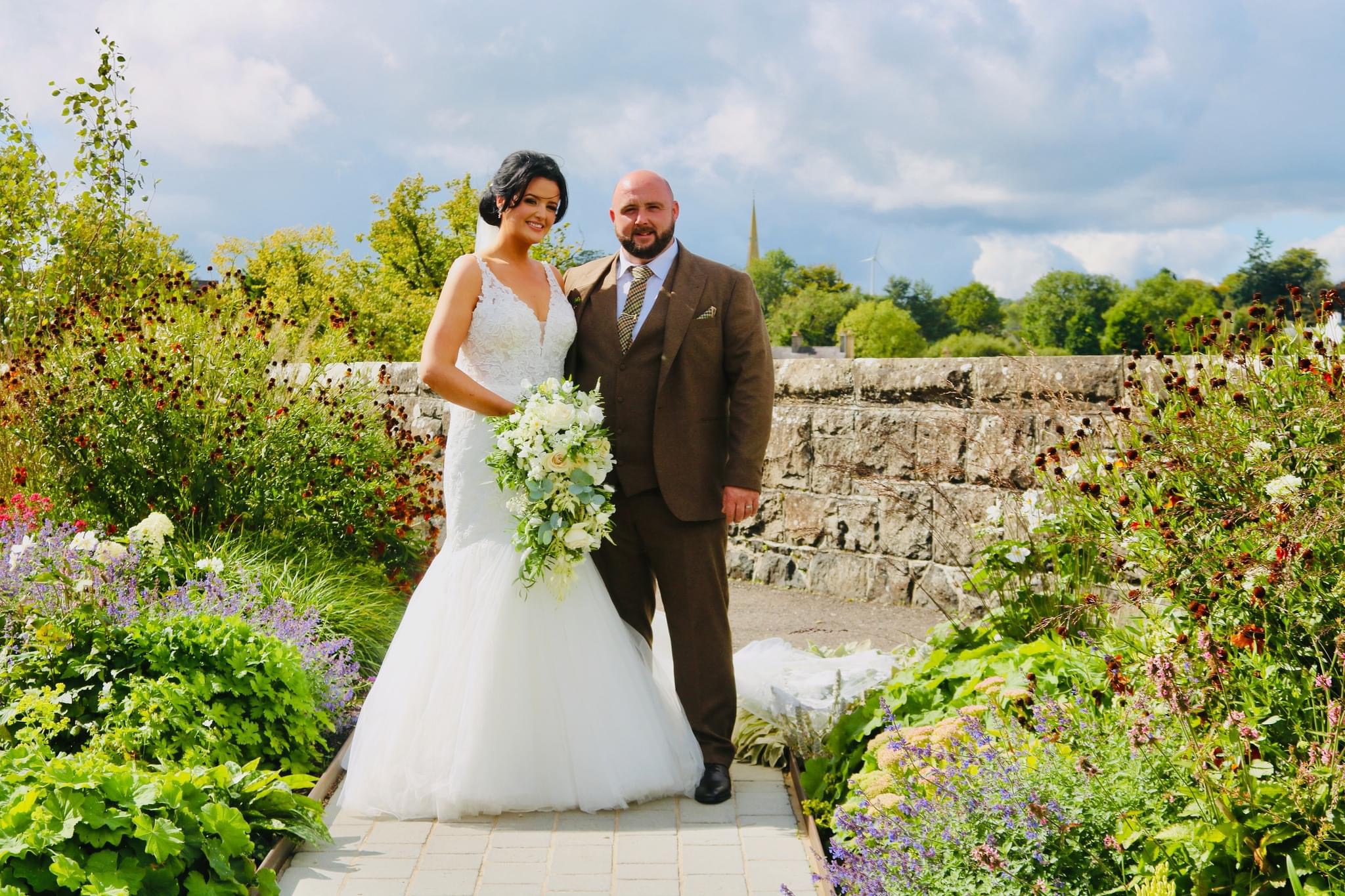 Tell us about your wedding:
Our theme was country which included boats and rivers fishing and race cars lol let's just say I tried to get at least some of Andy's hobbies and that's just mentioning a few! His suit was perfect and all the boys in the bridal party had salmon flies made especially for them!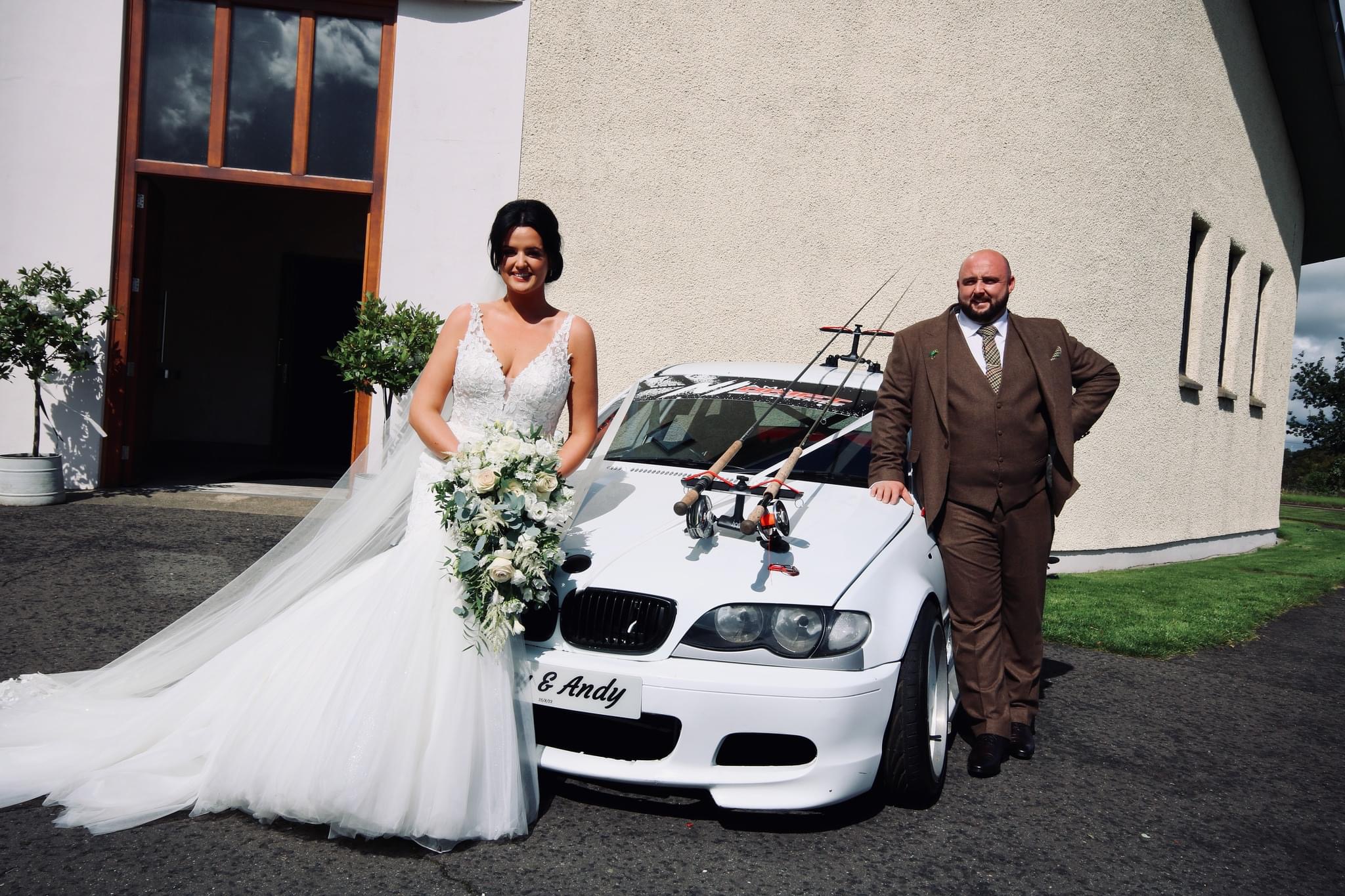 Memorable moment? What was the highlight of your day?
When I met Andy at the end of the aisle and he hugged my mammy then gave me the tightest hug, I'll never forget that.
The speeches were the talk of the evening, we were all in stitches.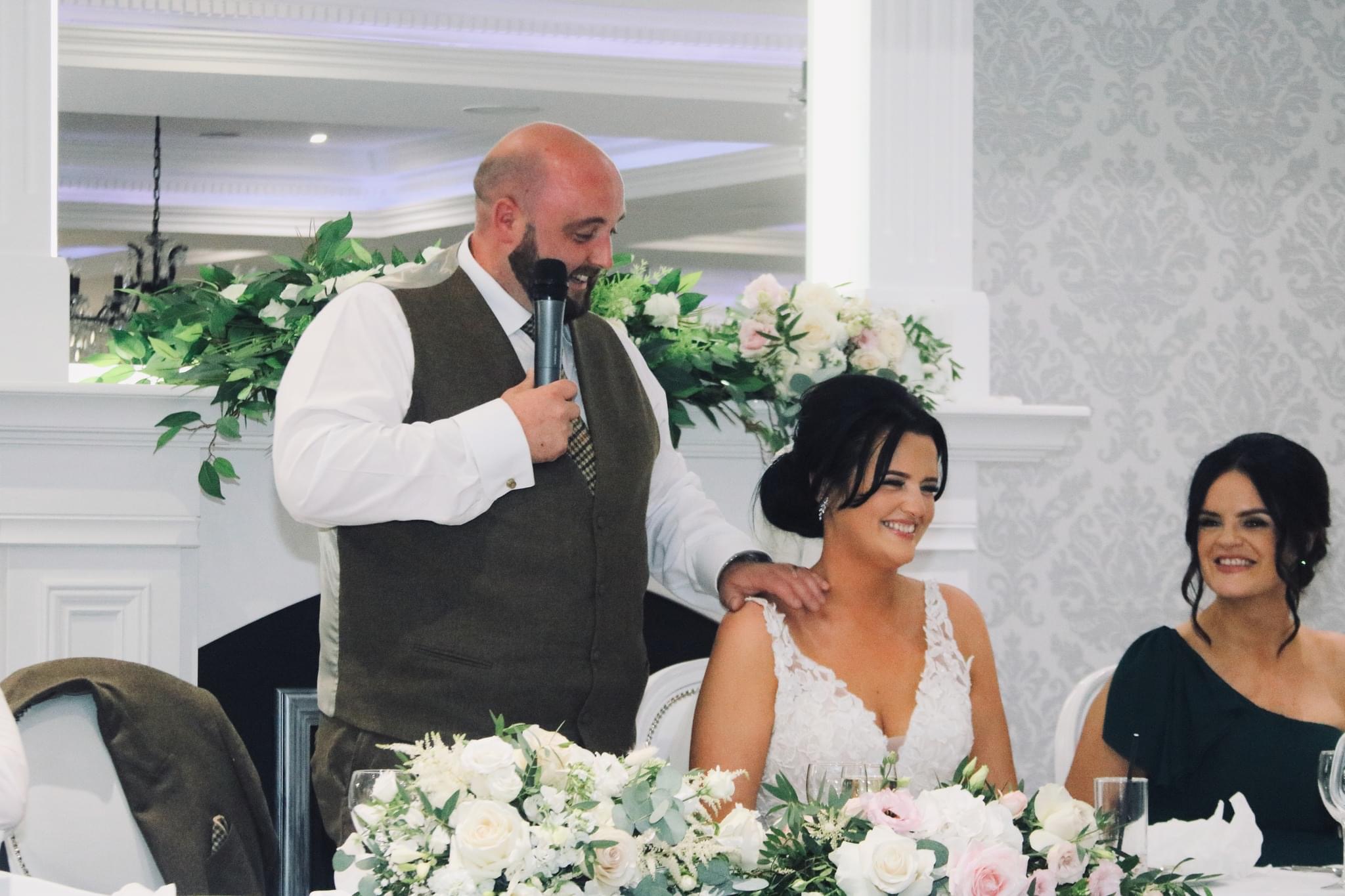 Your top tip / word of advice for other couples planning their wedding day?
Best bit of advice? Go to Marie me, honestly.
Do one thing a week, even small items because come towards the end the only thing I didn't want us to be doing was flying about and not having time for fun and visitors.